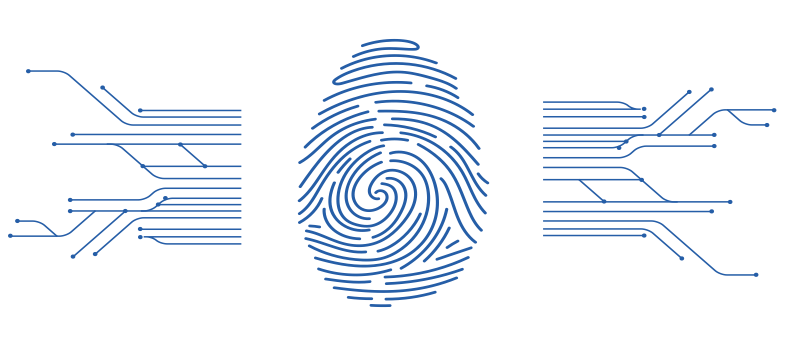 DELIVERING
Business Approach
Business executives
Tailor-made solutions
Agility & Flexibility
SHARING
Team Approach
Global Team
Strong Values
Strong Expertise
CARING
Human Approach
Transparent
Communication
Caring Leadership
ABOUT US
"Expertise is what makes the difference"
BHC – Best in Human Capital was founded in 2012 by former partners of Neumann International who joined forces to form a global Executive Search firm. End of 2019, new Partners joined BHC with the objective to form BHC & Partners. With this growth, we have added new leadership advisory services to complement our core executive search business and, to reflect our clients' needs and environment.
In 2020 BHC & Partners and Latin American Executive Search Consultant (LAESC) founded Intercontinental Executive Search. Both boutique Executive Search firms found common values and a common goal  which is to be the best rather than the biggest. By joining their forces to form Intercontinental Executive Search, they developed their global reach in the Americas and in Europe to better serve their clients' needs and keep a high level of quality.
BHC & Partners 'consultants have over 20 years of experience in Executive search. We have built a strong reputation for delivering exceptional value to our clients — from the world's largest companies to mid-size companies and entrepreneurial startups. We operate in 30 countries and have 8 international offices.
From the beginning, BHC & Partners 's Services are distinguished by an unrivaled attention to detail and quality. We listen to your needs, we understand your culture and values and we make sure that the best talent we attract will blend with your culture and embody your values. We are there to help you : find, attract, assess and develop Talent.
Our commitment is to provide informed and honest advice together with exceptional service. We treat our clients as our trusted business partners sharing the view that each search we undertake is an opportunity to take their business to the next level. If BHC & Partners has a heart, it is located behind each project we do with passion.
Our objective is to help our clients understand their human capital needs and attract transformative talent to their organizations in order to make the difference.
To be the global Executive search & Leadership Advisory firm of choice for:
Clients who want a consultative, personalized and "à la carte" approach to building great organizations.
Search professionals and Leadership consultants who aspire to have high-impact, who are collaborative and, who create dynamic environment.
VALUES
What we stand for is our Values
Customer Oriented

Partnership

Client is First
High Ethical standards and board member of AESC

Respect for people

Share information
Excellence

High quality standards

Continuous Improvement
Results

Communication

Expertise
WHAT MAKES US DIFFERENT ?
The human factor is as important as preparation and research. BHC consultants strongly believe  that what makes the difference in a company is  "Human Capital"  and "Leadership".  Today every company is using the same processes and methodologies or tools but, Human Capital is what makes the difference .
That's why, our innovation involves the whole Executive Search Process in order to find and assess the best talent for your organization.
Our Research & Innovation team created the ONBOARDING TOOL® which includes sophisticated professional tools which allow for decision-making and planning so both our client and the new hire can move to the next step that will allow him or her to reach his or her full potential and increase company performance.
Our Onboarding Process is a "unique" in the executive search industry  and, the objective is to ensure 100% of  the final candidate's integration.
THE ONBOARDING TOOL® is a unique on-boarding process developed by BHC & Partners. It provides both the new hire and the company with comprehensive company information and managers' feedback as well as new hires' feedback reflecting his perceptions of your company  and culture after nearly  one month on board. THE ONBOARDNG TOOL® will provide you with an Onboarding plan after careful analysis of the new hire's perception since his first day within your company.
THE ONBOARDING TOOL® combines an information-gathering approach that includes the key constituents who are critical to the new hire success once on board. Our approach includes sophisticated professional tools which allow for decision-making , detailed analysis and planning so both your company and your new hire can move to the next step that will allow to quickly reach his full potential.
INNOVATION
At BHC & Partners , we believe that innovation allows us to improve the quality of our services as well as our delivery time and performance.
Our consultants are continuously trained  on new technologies to develop new resources and skills.
We are continuously doing research in order  to improve the quality and performance of our services , using   outstanding  digital tools  as well as the best methodologies for  Executive Search , Leadership Assessment and Leadership Development .
Our  Consultants and IT Team work together with the objective  to answer our clients 'needs  taking into account their culture and values.
The best leadership decisions come from having the right insight about the ability of executives to be successful in specific roles; about cultural fit and team effectiveness. We continually build our knowledge of the drivers of leadership success and enhance our leadership assessment  practices to provide that insight. When doing this, we also enhance our Leadership assessment tools and methodologies.